Thank you to Lisa of Paper Finch Studio, local artist and creator of pieces that range from the eerie to the enchanting, for telling us about your artwork and shop! Let's hear from Lisa about her paintings, her online sales, and where to score supplies in Nashville. After the article, you will find social media links and a sale code. From Lisa:
I've been creating art as long as I can remember, but began selling it when I was in college. At that time, I never had the money to afford original art and made it my personal mission to always offer something even someone with little income could afford if they wanted. I then created a wide range of work at affordable prices that fit a wide range of budgets.
I continued creating work, and within a couple years had run out of room for it all in my apartment, and began offering it for sale at local coffee shops, retail stores, restaurants, and eventually, fine art galleries. I now live in a small house in East Nashville with my dingo dog and get to be creative in my own home studio. I absolutely love what I do and hope to one day travel to some of the wonderful places my art has traveled to.
I decided to open a shop on Etsy the day after my birthday in 2010. I was starting to make regular sales in local Nashville venues and art fairs, and wanted to expand my reach to online sites. I was drawn to Etsy for it's amazing shopping experience and easy to navigate pages. After reading the seller handbook, I jumped in and never looked back! I also created a website (
www.paperfinchstudio.com
) and have been successfully promoting online ever since!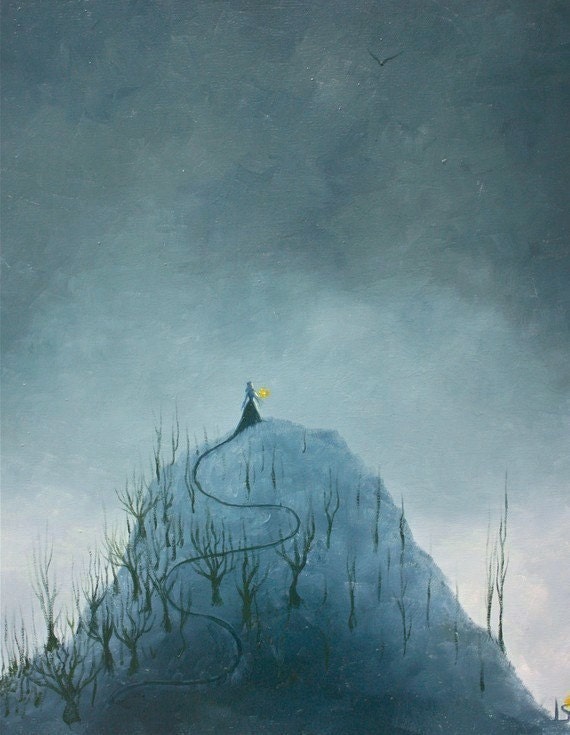 Annabelle Lee Painting
Right now, my favorite piece is a giclee art print of one of my firefly oil paintings titled, "Exhale" (
etsy.me/1dHTG49
). It really draws in the viewer and has an amazing uplifting and enchanting quality. I get a lot of requests for larger versions as well as custom originals and it's brought in lots of business. I recently began offering various sizes for this piece, and I look forward to making more like it soon.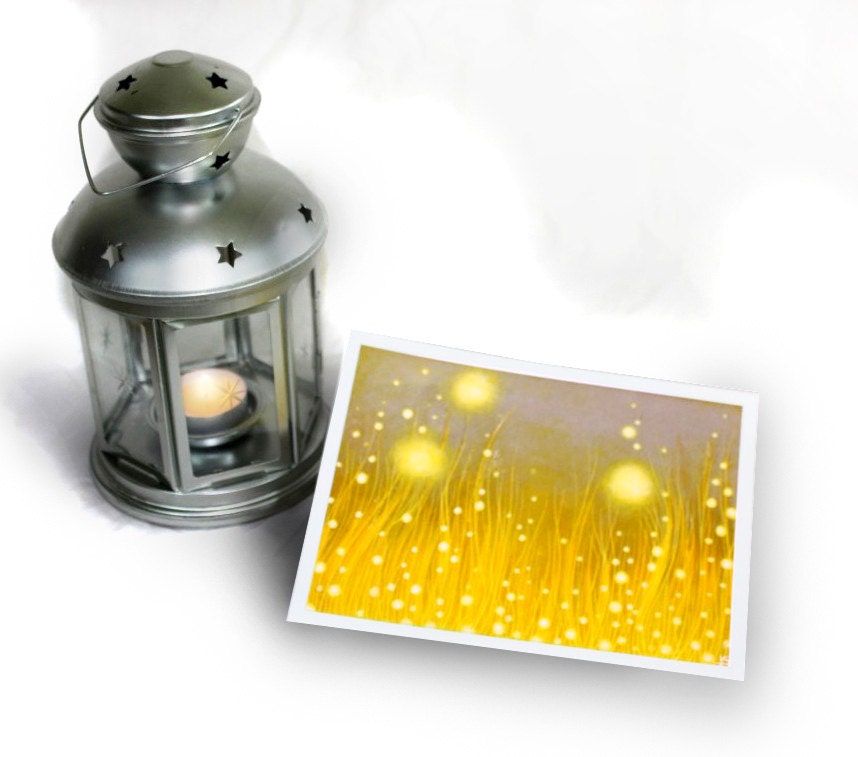 "Exhale"
Currently, I have a large amount of work at the Renaissance Center in Dickson, TN, The Spa of Cool Springs in Franklin, TN, Old Made Good in East Nashville, TN, and Mad Donna's in East Nashville, TN.
I truly recommend Jerry's Art-a-Rama in South Nashville, Pla-za Artist Materials in Downtown Nashville, and Watkins College of Art and Design for art classes. They both offer a wide selection of things to learn. I buy nearly all my supplies from the good people at Jerry's, but also go to Pla-za Artist Materials occasionally when I'm on a tight deadline.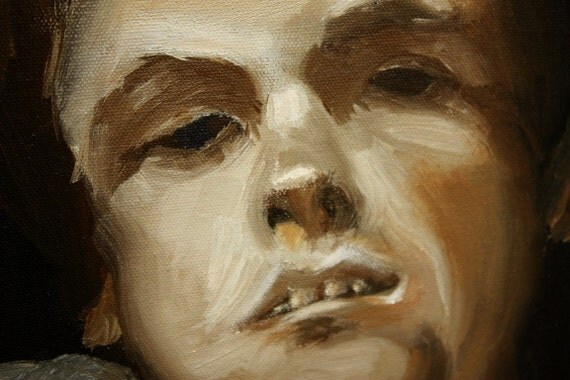 "The Boy With The Creepy Sigh"
Recently, I've been working to create greeting cards of my work to sell on Etsy, and I hope to offer screen printed canvas bags for the holiday season! I've been posting updates about my progress at
www.facebook.com/PaperFinchArt
if you'd like to take a look.
Here's where you can find me online:
I have a giveaway on my Facebook fan page for a free robot art print going on this month, as well as a coupon code for 20% off anything in my Etsy shop using code, "JULYSALE."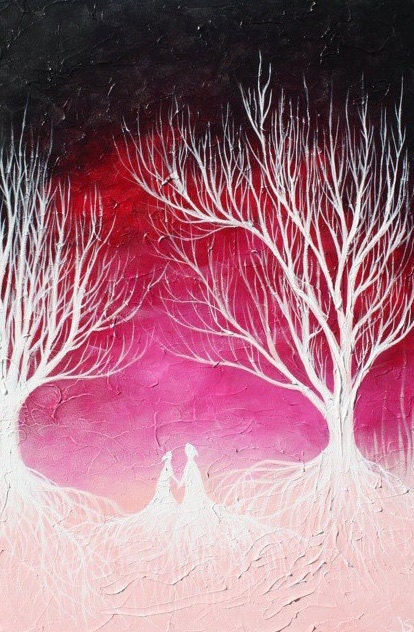 Pink Fantasy Woodland