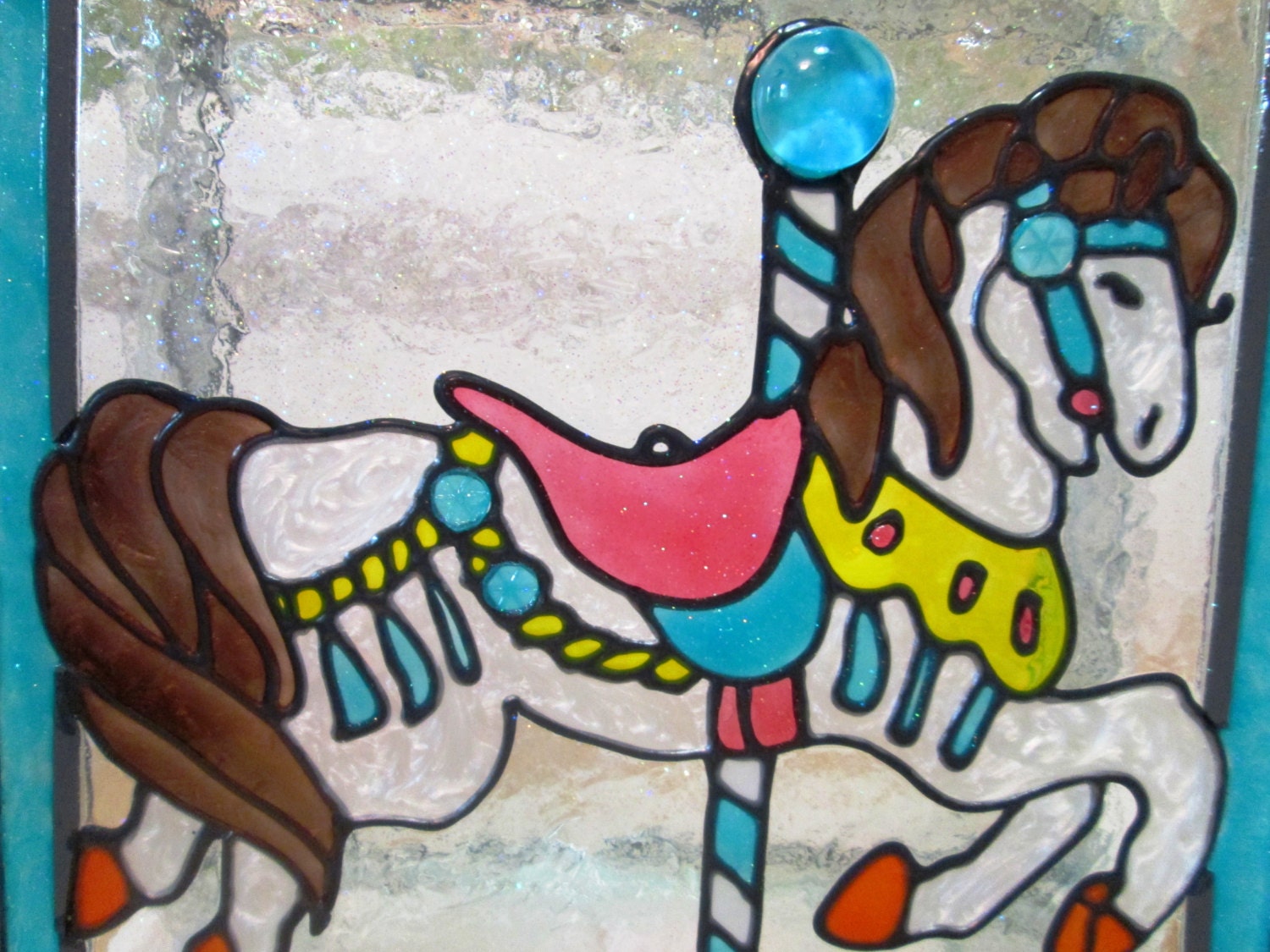 Carousel Horse Glass Art By Becky Nowak
Today we are going to talk to Becky Nowak, a Middle Tennessee resident and owner of the new Etsy shop, Creative Glass By Becky
Becky is pretty new to Etsy and could sure use some local support, so please favorite her shop or follow her on pinterest if you have a moment. Now, let's hear from Becky about her crafts and see some pictures of her work.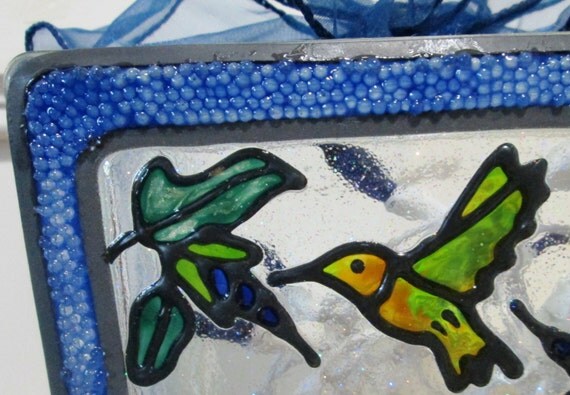 Hummingbird Glass Art Block
I have always had my hands in many things, love learning new things or teaching myself. I love to "create" so I try to find different things to make all the time.
Now that I am retired I can devote a lot of my new found spare time to "create". It is such a great feeling to get in my craft room, sit down and start creating!

I have been doing "Gallery Glass" for several years. I self taught myself. I did many windows in my home and other homes as well. I sold them on a local Maury County Website. I offered at that time framed art and sun catchers. I also shared a booth with a friend and sold them @ Mule Day one year!
When I decided to start working with glass in many different forms, I made several of my "sand-art" vases. I LOVED the look that I got with the glitter and paint and how using different brushes and techniques, each one looks so different and beautiful.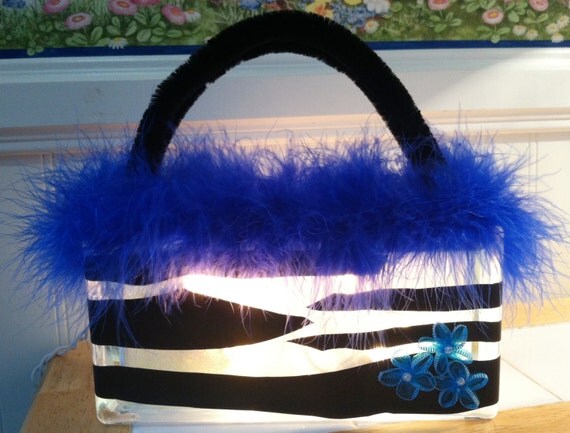 Glass Block Purse Lamp
I live in Culleoka (Middle TN). We live in the country and we love it here. It is so beautiful with it's rolling hills and the people in our community are so friendly.
I usually get a lot of my crafting supplies at Hobby Lobby in Columbia, about 12 minutes north of where we live.
I have a Pinterest site
pinterest.com/becksno/my-crafts/
I plan on introducing my line of 100% Pure Room Sprays, (I said I always have my hands into something)! I have been making these for several years for myself and I currently sell them at my massage therapist's office. They are made with Essential Oils of the finest quality and distilled water, all natural no synthetic anything.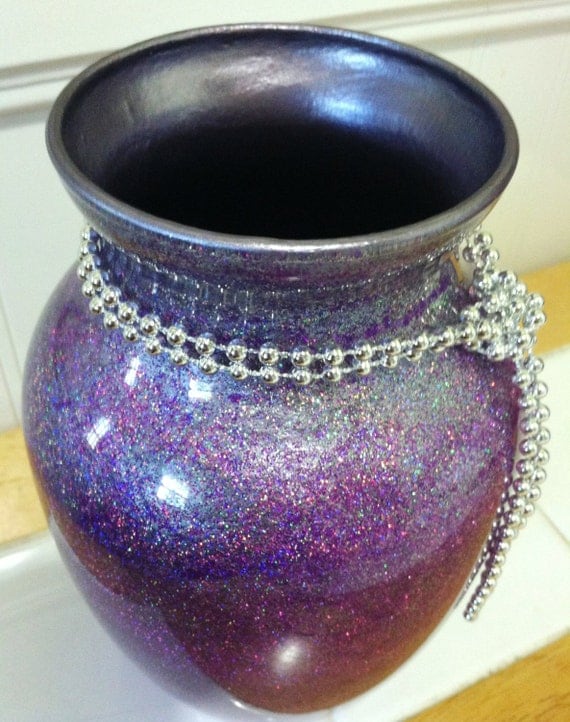 Glass Glitter Vase