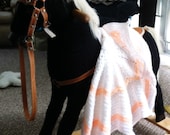 Handmade Chevron Baby Blanket
Let's all welcome Samantha Rothschell from Tullaholma to the team! If you have a minute after reading the article, take a moment to favorite her etsy shop, to wish her luck. Samantha is a crochet artist and is brand new to our team! Thank you for joining us, Samantha and taking the time to allow me to interview you for the blog. Here's a link to her shop: Blue Cloud Crochet

Samantha's Online Crochet Shop
1) Please tell us about yourself and where you live in Tennessee.
I'm a single mom soon to be remarried (in June). I've been living in Tullahoma (again) for the last 2.5 years. I had to move back in with my parents after my ex-husband left me. I have a bachelor's degree from MTSU in vocal/general music education. My primary instrument is the piano, which I've been playing for over 18 years now. It's entirely strange to be subbing and look at the students and tell them I've been playing my instrument longer than they have been alive!
Tullahoma is a small town that is actually closer to Huntsville, AL than it is to Nashville. It's close to the Arnold Air Force Base.
2) When did you learn to crochet and what other crafts do you do?
I first learned to crochet when I was 7 from my Nana, but then didn't really do anything with it. I picked it back up again when I was in high school, but mainly made scarves and simple patterns. I was stubborn and didn't want to learn how to read a pattern, but then a couple of years later, while I was married, I had to figure it out. Since then, my passion has been making neat little doo-dads for folks as gifts and finding patterns with techniques I haven't had the chance to fiddle with before to push myself to become better at my craft.
I tried to teach myself to knit once . . . that didn't go over well. I do still have the materials, though, and hope to be able to find the time to mess with it again. I also sew a bit, though I generally suck at it. I really sucked at crochet in the beginning, too, though, so I haven't lost hope. I just find simple patterns to mess with to master the basic techniques before I move on to anything else. That's pretty much the way everything works, and I'm okay with where I am, though also excited to progress.
I also like to just DIY a lot of things around the house. My general motto is, "why pay someone to do something you can do yourself?" For instance, I just finished detailing my car. I did it for less than $20, to boot. Saving money makes me happy.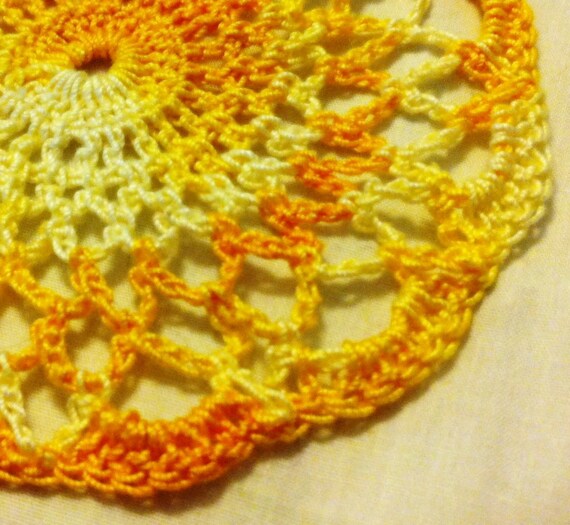 Sunshine Doily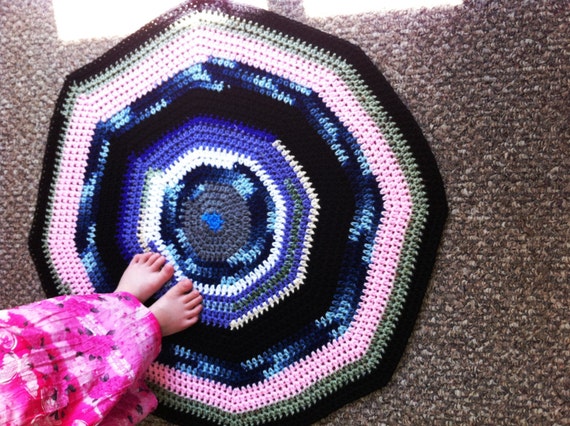 Handmade Rug
3) What is your favorite type of yarn and your favorite places to shop for yarn in Tennessee or online?
I love Hobby Lobby, honestly. We don't have one in Tullahoma, so I have to really stock up whenever I visit Murfreesboro. I think I like it so much mainly because I can feel the yarn before I purchase it. I can't stand the feel of Red Heart acrylic. It's so rough. I really prefer softer yarn, and Hobby Lobby's brand called "I Love This Yarn" is a MUCH softer, yet also affordable substitution. I haven't tried to buy any yarn online, yet, probably because I couldn't feel the material.
4) What future plans do you have for your shop?
I'd really like to just sell something hahaha! I'd love it to get to the point where I have multiple contributors and employees, as well. Perhaps that will happen in the next year or so! I love this idea, because other people can bring different experiences, different types of yarn, different techniques, different color palettes that I wouldn't otherwise think of, and so on.
5) Any social media links for us?
BCC is on Facebook, Twitter, Pinterest, and I have a blog that I haven't done much with, but I plan to. Here are the links:
www.facebook.com/pages/Blue-Cloud-Crochet/458441750892927
twitter.com/bluecloud07
pinterest.com/phoenixecho07/bluecloudcrochet/
bluecloudcrochet.blogspot.com/
6) Is your shop having any sales or promotions?
I tried to have a promotion not too long ago, but it flopped, because I didn't plan for it well enough. I plan on revamping it in order to put it to full effect next month.
Crochet Star
7) What is one tip you would give to new Etsy shop owners?
This is hard, because I'm still new, as well. I would just say to be willing to take advice from veteran shop owners & be accepting to anyone who is willing to help you in any way. That's the stance I'm trying to take, anyway! It seems to be doing well so far.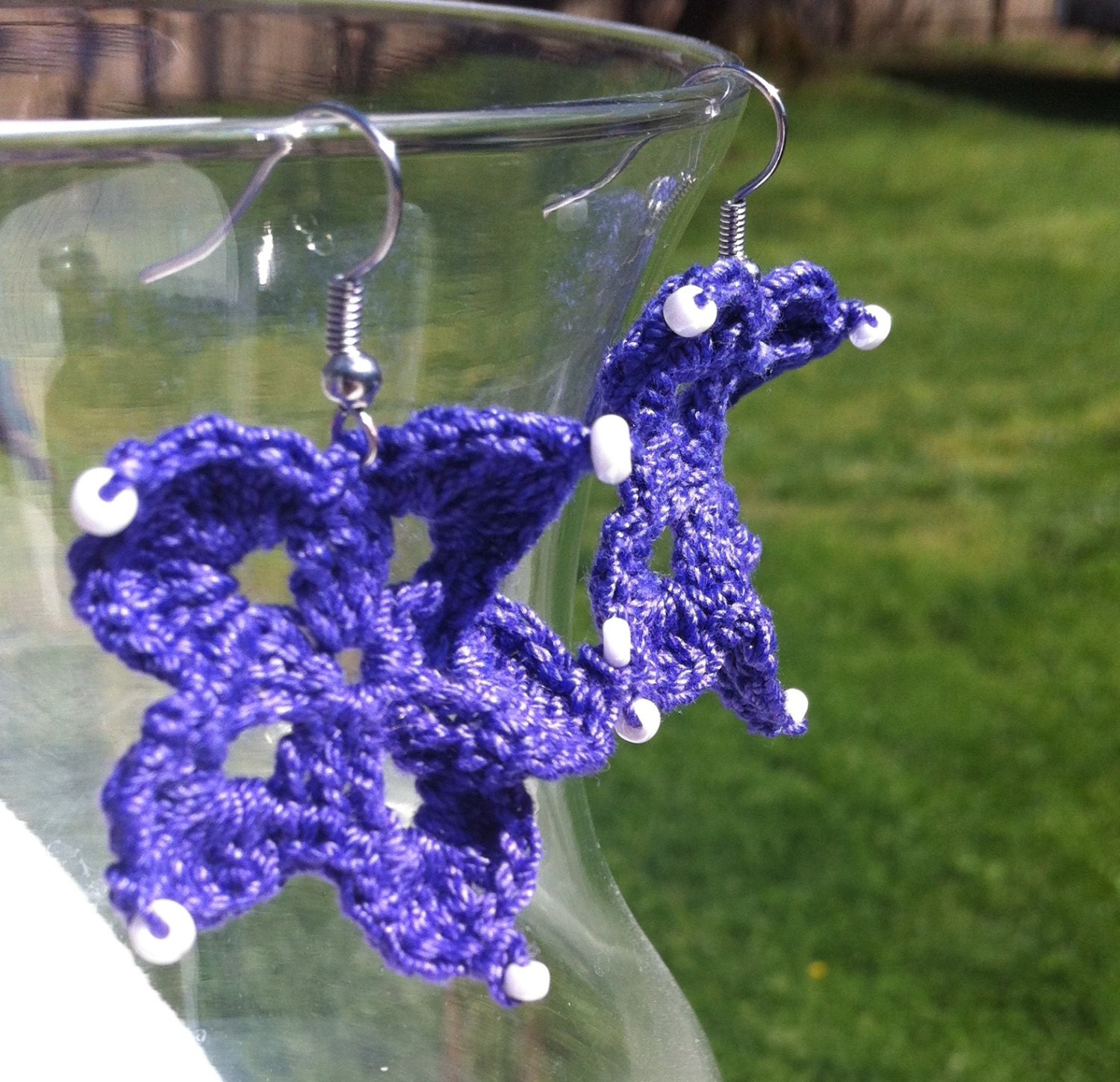 Crochet Jewelry