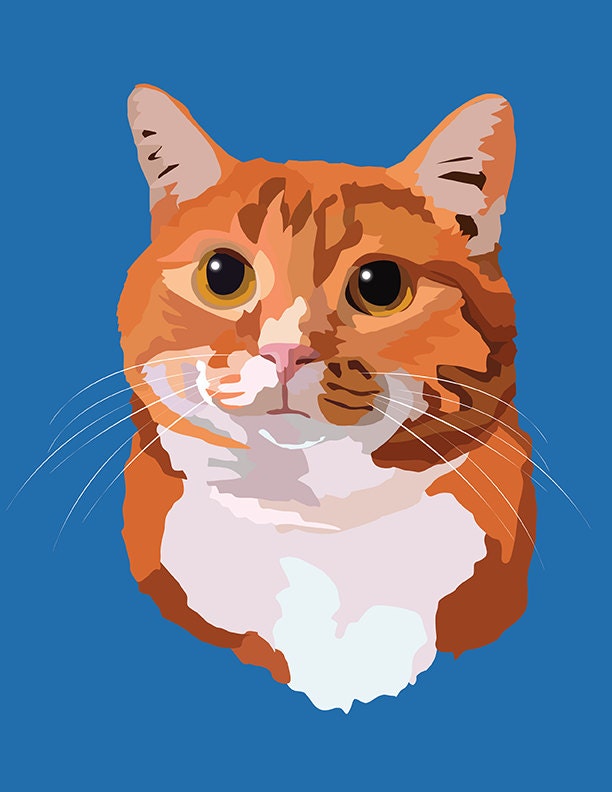 Cat Portrait from Vickie Lee
Today we are going to hear from the owner of Etsy shop Skye Colors , Vickie. She specializes in breed specific and custom pet portraits. Who doesn't love animals? Everyone does! Please take some time to read about Skye Colors and visit her shop on Etsy.

My name is Vickie Lee and I live in Kingston Springs, TN. I'm an art student working toward getting my degree in commercial illustration. My dream is to write and illustrate children's books about animals. My shop, SkyeColors, is where I sell prints of my art, which is mostly animal related.
SkyeColors got its name from my dog, Skye, who recently passed away. She was my best friend for over twelve years. Skye was a blue merle Border Collie / Australian Shepherd mix, she was the best dog!
I have been drawing since I was a little kid. It was one of my favorite activities, along with coloring with crayons. I would sit for hours and draw silly cartoon animals. It wasn't until I was about twelve years old that I felt the desire to get better at drawing.
I love all animals, so I enjoy drawing and painting all sorts. But if I had to pick one, I would have to say dogs. I am very passionate about dogs and I've spent a lot of time with them, so dogs really just make a connection with me that other animals do not.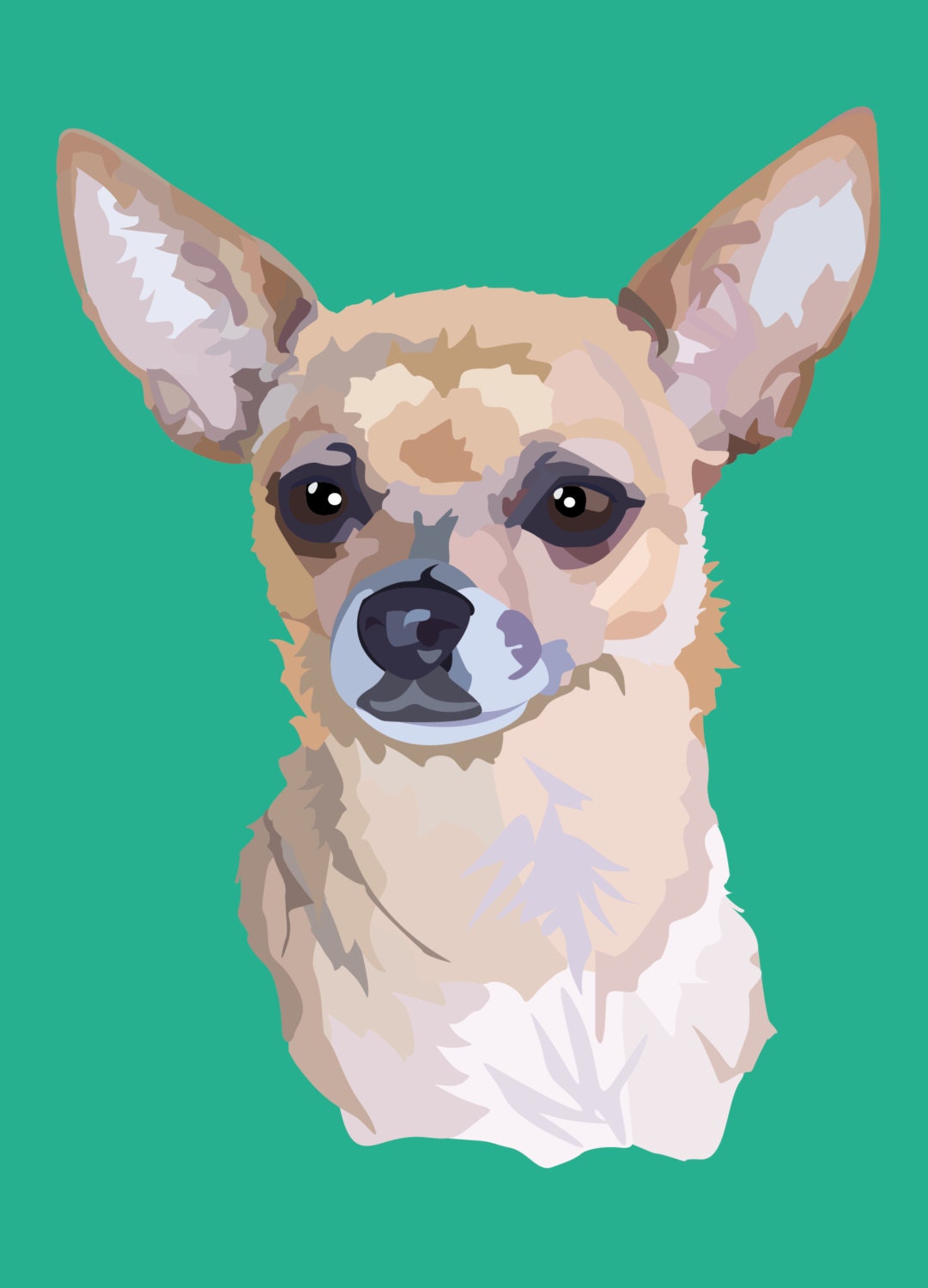 Chihuahua Portrait
I opened my Etsy shop as a way to expand my art and prints to a wider audience. For awhile I was just doing art for myself, friends and family, and school projects. People seem to enjoy my work, so I thought Etsy would be the right place to branch out a little more.
Custom Pet Portrait