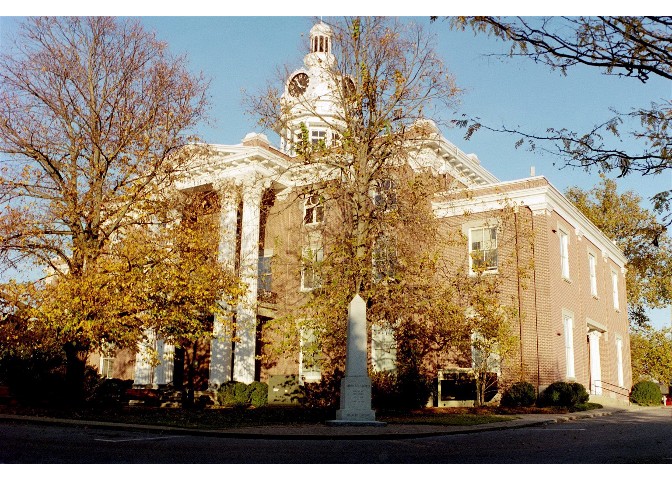 Friday night, I was feeling a bit restless and decided to treat myself to a night on the town instead of staying home. I threw caution to the wind and splurged on an indulgent meal at the Maple Street Grill, drinks, and a taxi home. Since my husband died, a bit more than a year ago, I haven't gone out much, as I felt too strange going out for a fancy dinner and drinks alone, but it felt good to get dressed up and treat myself.
I began my evening by sitting at the bar and asking the bartender for some recommendations for a glass of wine to go with my dinner, a steak and wild rice. I sampled a full bodied red, but settled on a fruity homeade sangria with an orange wedge. The salad was crisp, the meat tender, and to top it all off, I ordered a chocolate chip cookie baked in a mini cast iron skillet and topped with French vanilla ice cream.
As indulgent as the meal was, while I was waiting for my salad, I noticed a table tent on the bar, advertising a Historic Murfreesboro 3/50 project. Intrigued, I picked it up and began to read. There was a list of over 60 Murfreesboro independantly owned businesses and the question it asked was, "What 3 businesses would you miss the most, if they were gone from Murfreesboro?" The challenge then, was to spend 50 dollars a month supporting local businesses and the historic district. I loved this message and realized that while the price for my dinner was a bit higher than a chain place, the individual service and attention was outstanding, not to mention the old-time ambience of the building.
After my dinner, I headed to a pub on the square and finished my night out with a rich English porter. Sipping my beer, I looked out the windows at the square, all lit up for the evening and thought about the 3/50 project. The ad stated that 68% of money spent locally stays in the community in the form of paychecks for the employees and taxes that help support the local infrastructure, compared to big box stores and franchises, where less than 40% of your dollars stay in the local economy. My resolution for the new year is going to be to choose locally owned businesses as much as possible.