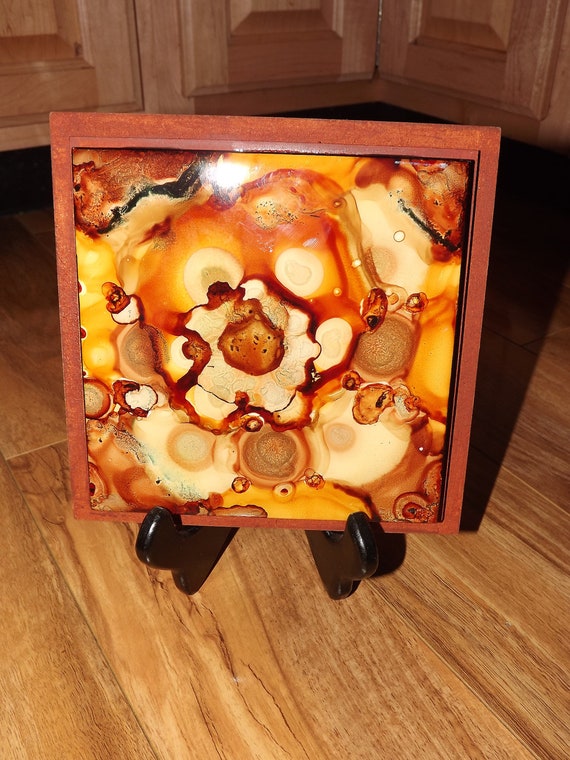 Alcohol Ink Art
Today we are going to hear from Ashley Rogers, a multitalented artisan who makes decorated tiles, magnets, plaques, jewelry and more. She also blogs and lives in Oregon. Ashley owns the online shop Ashley After Dark.
1) Please tell us a little about yourself and what types of crafts you do? How did you get started and how long have you been doing it?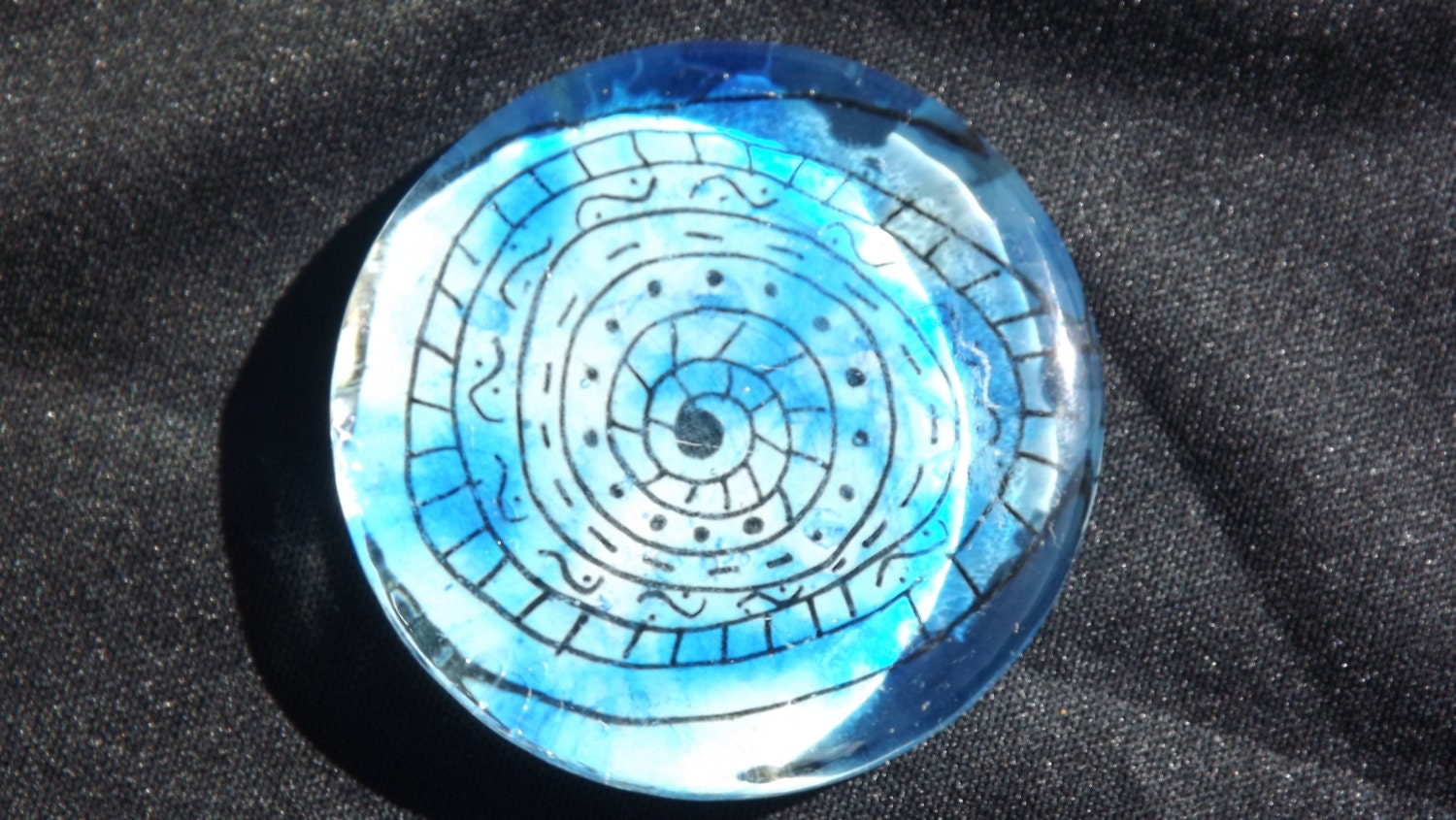 Pebble Magnet
I am an artist that loves trying new ideas and projects. I specialize in designing an assortment of gorgeous and unique alcohol ink products. You will find a very colorful variety of coasters, tiles, framed art, motivational and inspirational art pieces, as well as upcycled and repurposed jewelry. I am also in the process of adding a new line of trendy magnets. As time progresses I continue to branch out on new adventures in order to create fresh and new products.
I had been seeing etsy here and there and one day my sister in law mentioned she was opening a shop, knowing I had a love for creating, she suggested I look into it. Once I did, it was love at first sight. There are so many amazing items on etsy. The talent is so diverse and wonderful, its eye candy at all times.
I opened my shop July 2012, and have had fun ever since.
2) I see you work with alcohol inks. Can you tell our readers more about these inks, what they are and what types of craft applications you can use them in?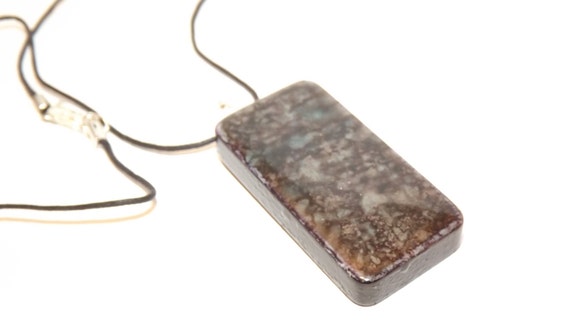 Domino Necklace
Alcohol inks are by far my favorite medium to work with. It is a versatile acid free ink. It reminds me a lot of tie dye in the sense you have a lot of freedom with colors and mixing.
3) What type of advice do you have for our readers that also have etsy shops about promoting and selling on etsy? What is the best advice you got about etsy when you first started?
Creations of any sort come from the heart and have meaning behind them for each and every individual. You must have confidence in yourself and in the products you are selling. In order to make it worthwhile you have to believe in yourself.
The first craft fair I did was very intimidating, but it was also a great learning experience. There was a blind vision on my part that I could hide in the corner and magically sell my art. But as many of you know that is far from how it works. It forced me to communicate with buyers as well as various sellers in order to get my products out there. When I began to see results there was a confidence about me that I wanted to share with the world. If you are able to connect yourself with craft fairs and galleries it's something I would highly recommend to any artisan.
You also have to go into selling with realistic expectations. Most etsy sellers aren't able to throw some items together, take a few pictures and make money. It takes patience and realistic goals. Success is not going to happen overnight.
4) Do you have any big plans for your shop in 2013?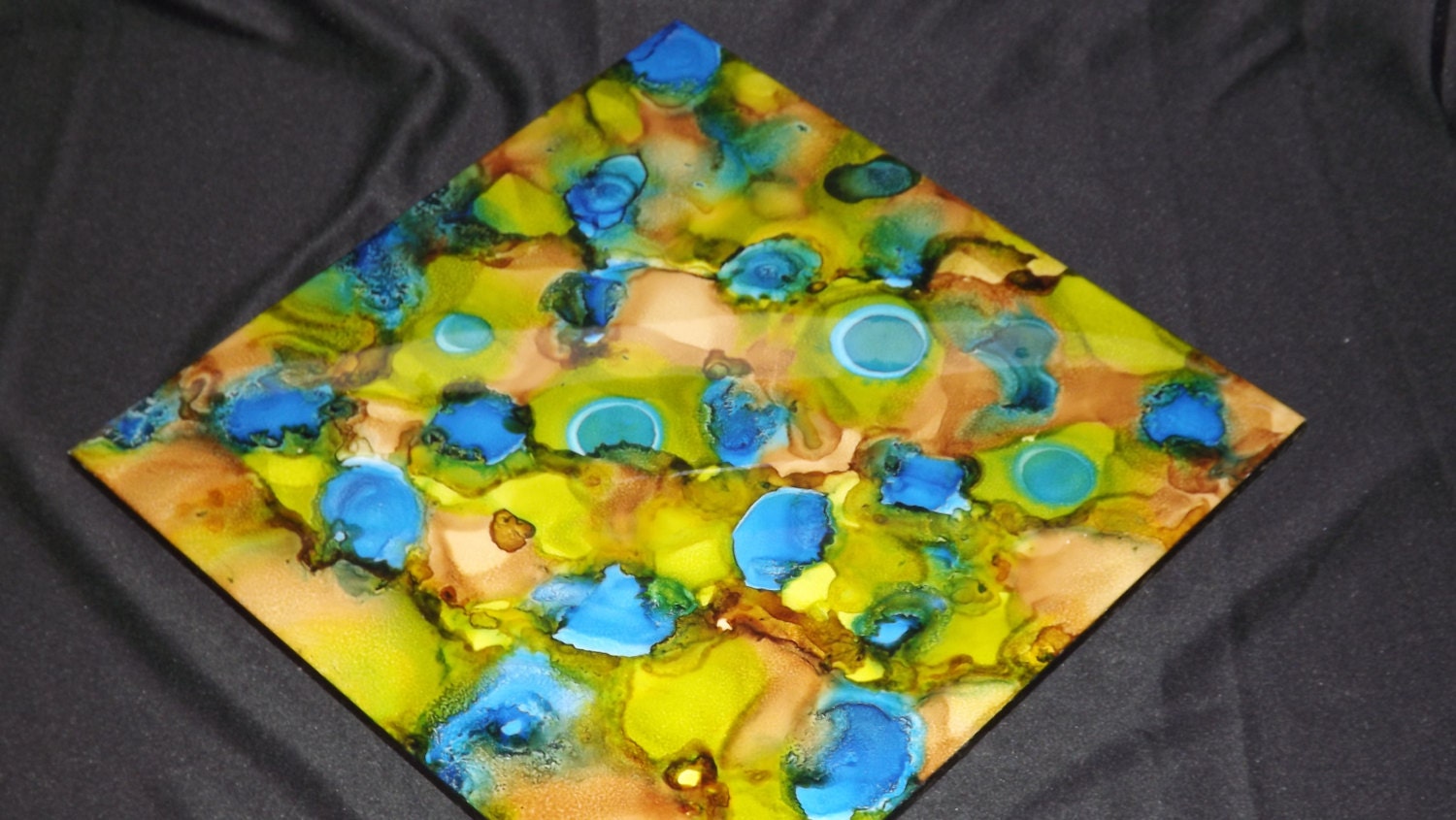 Decorated Tile
I have already started on one of my plans, and that was to open a blog. You can find it at ashleyafterdark@blogspot.com . I also would like to do some more craft fairs this year and keep selling my products.
5) Most of our readers live in the Nashville, TN area, have you ever been to TN? If so, what was your favorite thing and if not, what would you like to see and do here in Tennessee?
I have never been to Tennessee, but would love to travel there someday. I would love to go to see all the musical sites.
6) Can you share your blog, Facebook, Twitter and other social media links with us?
FACEBOOK:
www.facebook.com/AshleyAfterDarkWhereThePartyStartsAtTheCraftTable
TWITTER:
twitter.com/AshleyRodgers26
PINTEREST:
pinterest.com/ashley_breann/
BLOG:
ashleyafterdark.blogspot.com/
GOOGLE+:
plus.google.com/u/0/101678518806867897153/posts?tab=XX