Today, we are going to hear from Patty Ferguson, owner of Coffee Kids N Dolls, and Middle TN resident. Her online etsy shop features handmade doll clothes, doll parts, kids clothes, and more. She makes clothes and accessories for populars dolls, including Barbie and American Girl.
I live in Murfreesboro, TN. I moved here from out of state about 6 1/2 years ago and love the fact that Murfreesboro is a stand alone community. We have a major university system here, a growing medical community, a rapidly improving school system, and almost every shopping amenity I could ever need. I also have access to the greater Nashville area and top notch music, arts, and sports!

2) What crafts do you do and how did you get started?
I started sewing when I was a little girl. My Mom used to sew clothing for people as a second job to pay the bills and we learned from her skills. I grew up in a very small town in West Texas and there was little to no entertainment outside the home. We would do lots of embroidery work and make our own crafts to pass the time. I have ventured into several craft areas, but I prefer to work with fabric. My favorite crafts are tote bags, backpacks, baby toys and supplies, and doll clothes. I've also talked my Mom and sisters into creating some items for my Etsy store.
I am planning to get a "stock" supply of handmade backpacks ready by the end of the summer. I am making patterns for some tablet covers and cases. I plan to expand my baby items and toy line with gift sets and my original sensory tag animal line. And, I just got an embroidery machine that opens the door to a lot of possibilities for personalized items. I make all of my own patterns -- that is a big part of the fun in my projects!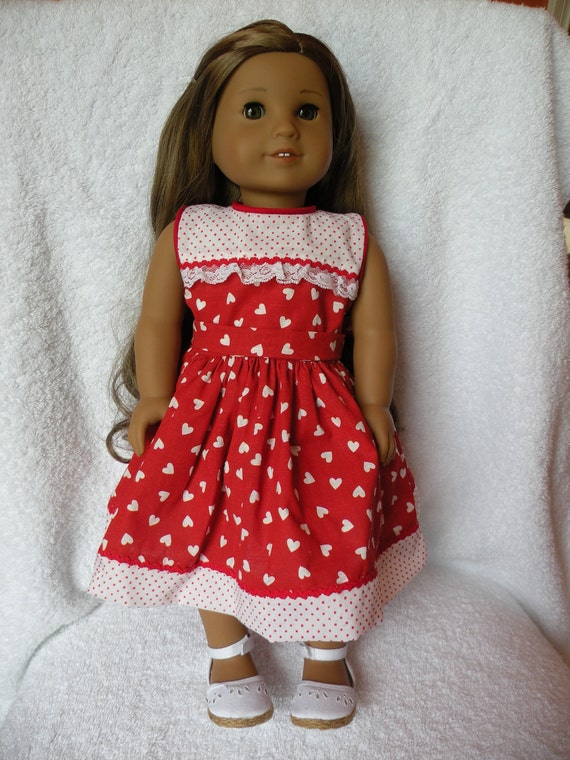 Handmade American Girl Doll Red Dress
4) Any favorite places in TN to buy craft supplies, take classes, or enjoy others' arts and crafts?
I have my favorite stores, depending upon the supplies that I need. I frequent Jo-Ann Fabrics for thread, Hobby Lobby for Canvas, and Wal-Mart for some basic supplies such as batting. I also love to visit several stores in Franklin, especially the sewing machine and fabric centers.

5) What is your favorite item in your store now?
My favorite store item is either my quilted tablet case or the baby tag toy animals.


6) Do you have any social media (Twitter, Facebook, Pintrest...etc.) to share? How about sales and promotions codes?
You can also find me on Facebook -- my id is "coffeekidsndolls"