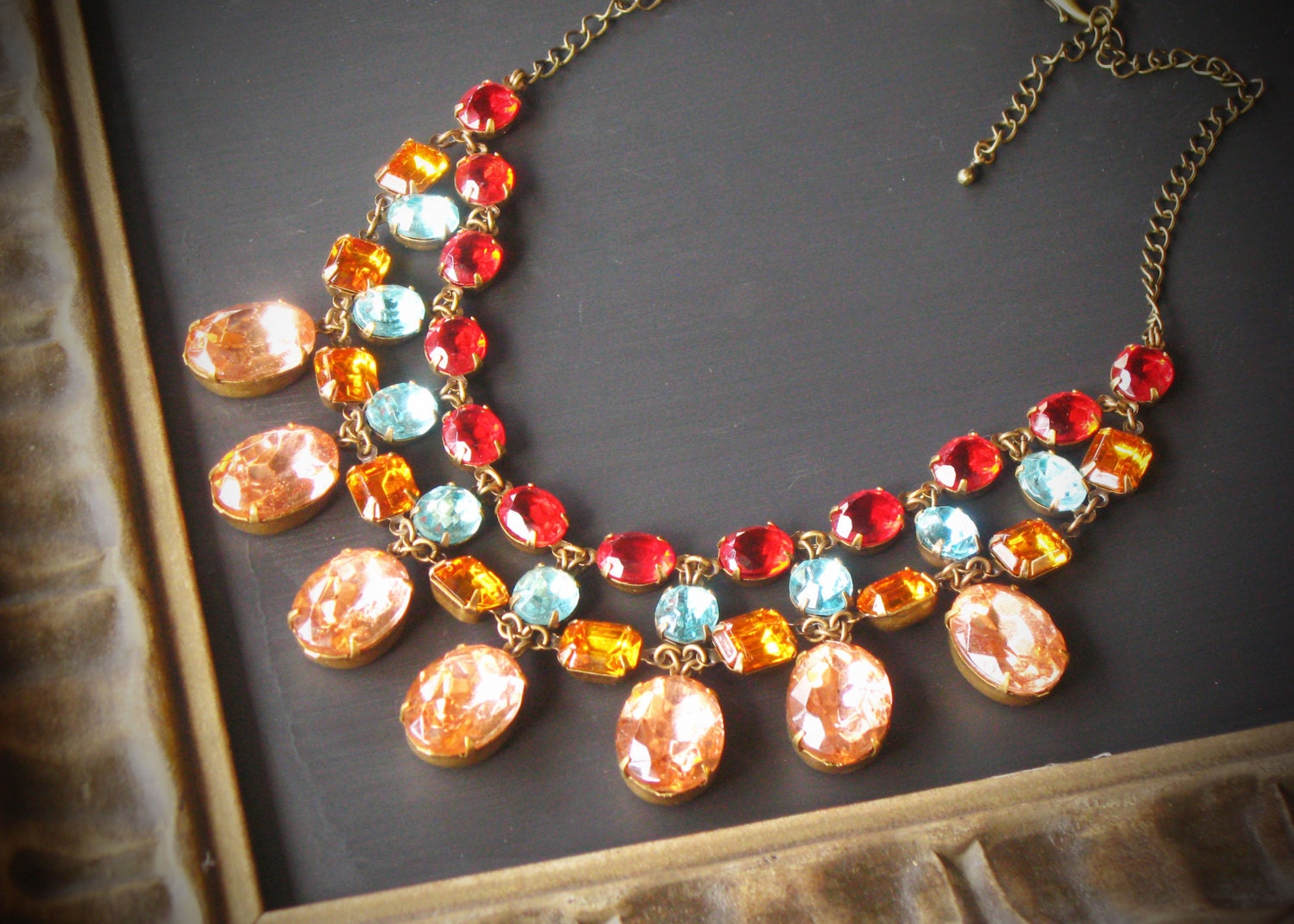 A Rew Elliot Original Design By Kristin
Today's featured seller, Kristin, reminds me a lot my story, and how I coped with the death of my husband, Tim, through making crafts. Kristin lost a beloved brother, Andrew, far too young, and began making jewelry to assist in the grieving process. The process of creating can fill a void where it is easy to get lost in sadness and passes the time that one might spend being lonely or angry at the loss of a loved one. Thank you so much, Kristin for letting us feature your lovely jewelry and touching tribute to your brother, Andrew "Rew" Elliot.
1) Where do you live in TN and what is your favorite thing about your community?
I live in Kingston Springs, TN, on the outskirts of Nashville. I'm a big city girl, but now that my husband and I have children we were looking for a change of pace without actually moving far away from a large metropolis. We have several acres - enough to satisfy my sometimes green thumb, to watch deer crossing through our woods, and to enjoy starlight without city lights, but I can still be in downtown Nashville in 20 minutes. I totally can have my cake and eat it too. I like that :)
2) What crafts do you do and how did you get started?
I make jewelry from vintage rhinestones. I hand set each stone into antiqued metals and create custom designs. I first began making jewelry in 2005 as a way to keep my mind and hands occupied after the death of my brother, Andrew Elliott. Rew, as we often called him, was taken at the tender age of 21, far too young and most unexpectedly.
I soon began to realize that I really liked creating beautiful pieces and that other people really liked what I was making.
So when it came time to put an actual name to my little business and as my vision began to grow beyond making jewelry as a hobby, I was never in doubt as to what I should call my company. And so Rew Elliott was born.
Andrew was a remarkable person, and though he was my little brother, I look up to him in many ways. He had such passion and enthusiasm. He was a risk taker who was always pushing the envelope and striving for the next level -yet he also had such a meticulous nature and such a desire for perfection in all that he did.These are qualities that I try to bring to my business and to my creative process.
3) What future plans or projects do you have in store for your crafts and business?
Last fall I started doing a lot of art and craft shows, and I am really enjoying them. I am continuing to apply to and be accepted at larger juried shows, so I hope that trend continues. I also am looking to expand into wholesale markets. I've done a few large wholesale orders which have built my confidence in my ability to handle such orders, so I'd like to see that side of my business grow. I still love doing custom bridal and special event statement pieces, so I will be working on more one of a kind, unique pieces and listing them in my Etsy shop. I will be moving away from listing smaller items there and putting the focus on my one of a kind statement pieces.
4) Any favorite places in TN to buy craft supplies, take classes, or enjoy others' arts and crafts?
I am still getting my sea legs when it comes to the TN arts and crafts scene, but I have been a part of some great shows here and have discovered many favorite artisans that way. I try to "shop small" as I believe wholeheartedly in supporting your local economy and artisans.
5) What is your favorite item in your store now?
www.etsy.com/listing/126246632/poppy-aqua-blush-rhinestone-statement?
Without a doubt. I love the color in this piece as well as the design. I am very inspired by turn of the century, Edwardian era design. I try to bring those classic design elements to my pieces while fusing them with modern color combinations. This vintage-chic look is a hallmark of Rew Elliott styling.
6) Do you have any social media (Twitter, Facebook, Pintrest...etc.) to share? How about sales and promotions codes?
facebook.com/rewelliott
twitter.com/rewelliott
pinterest.com/rewelliott/
web.stagram.com/n/rewelliott/
LOYALREW13 gets customers 10% off in my Etsy shop!