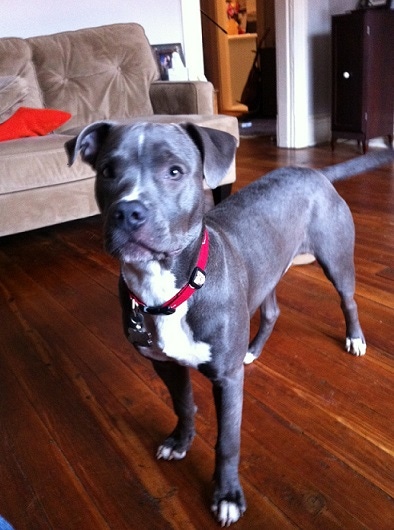 Dog Wearing Handmade Collar By Robin
Today, we will be talking to Robin C. from Murfreesboro, owner of Little Black Dog Boutique. She started her business with homemade, healthy dog treats, but branched into handmade collars and other products. This blog feature is about her new line of collars. They are 100% handmade with attention to detail and made for any size dog. She has a variety of patterns to choose from. See her online store here: Little Black Dog Boutique
It's official, I am a "dog person" - you know, the kind of people that think of their dogs as their kids and treat them as such? That's me! I'm the proud mom of Wyatt - a dachshund/chihuahua mix and Dyson - a border collie mix. They are both beautiful, crazy, loveable rescue dogs, and yep, both black dogs! Hence the name for the boutique.
The seed was planted for the Little Black Dog Boutique a couple of years ago when I visited a dog store that sold dog cookies so cute I would have eaten them myself! Combine that with my love for cooking, sewing, crafting and entertaining, and the idea for the boutique was born!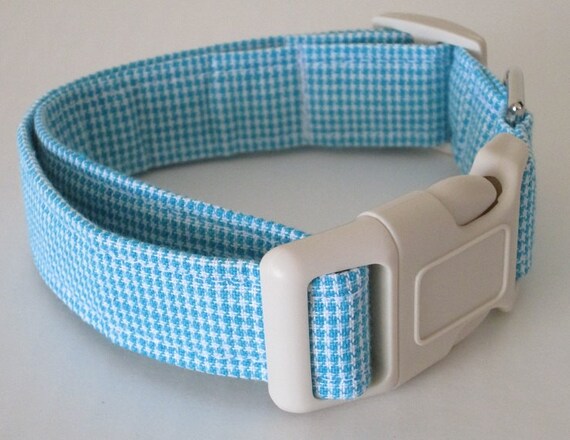 Blue Dog Collar
About the handmade Dog collars:
-How much do the different sizes cost or will they all be the same price?
Currently, ALL sizes cost the same! I like to keep the pricing simple and easy. You will find some different pricing soon on a different TYPE of collar; for instance, those made with webbing, luxe collars and martingale collars will be priced according to time and materials. (Webbing collars, luxe collars and martingale collars to be added to the site very soon!) I will also start adding options as "upgrades", such as XL large collars, 1.5" widths and metal hardware.
-How long does it take you to make and ship a collar?
If, for some reason, the collar is already made, I will ship the same day as the payment received. Generally, I will make and ship the collar within 1 to 3 business days of the payment received. On rare occasions the process has taken up to 7 business days - say the customer wanted something I don't offer or I don't have the hardware. I want to get the product out as quickly as possible!
-When did you learn to make dog collars?
About a year ago! I was really feeling the urge to get back into sewing, and expand what I was offering in my shop, which was only dog treats at that time. I searched on etsy and found a wonderful shop that offered sewing patterns for dog products and I was hooked! I love sewing, fabric and the wide variety of things that can be created for dogs! I have more ideas than time.
-Do you have plans for any novelty or holiday design collars you plan to ad?
Absolutely. I will always have holiday themed collars, and will be expanding the "team" collars, as well. I believe April is autism awareness month, so plan on seeing a collar, leashes and key fobs to bring awareness to that very soon!
-Do you make collars for cats?
You know what? I actually tried to make a few cat collars over the Christmas holiday. I didn't like how they turned out! I am very detail oriented and particular about my product - so if I don't feel satisfied with it, I won't offer it. So for right now, the answer is no - but I won't rule it out completely. :)